About Us
Ever dealt with a troublesome roofer Mooresville NC? When you signed on to work with their team, you found that they didn't provide exceptional service? Do you find that it's not just one roofer Mooresville NC, but you hear stories from your friends and family about other contractors who do a poor job? It really makes us mad that this is a reality in the industry! That's why you can take a great, proactive step to work with Philco Roofing and Remodeling, Inc. With a simple call, we will visit your home and provide you with an in-depth diagnostic of your home. Give us a call today at (704) 389-5051 and we'll happily get the roof done in a jiffy!
Warning Signs for Roofers & Remodelers
Roofers and remodelers are just like any group of technicians out there. There are bad eggs in the industry. Many shoppers have become quite paranoid because they either suffered from a terrible experience with a roofer Mooresville NC or knew of a friend or family member who dealt with annoying issues. In order to help bring a little education, we'd like to provide some warning signs. We're not saying that this is everyone you call, but there are too many less-than-satisfactory experiences customers report. Based on the frequency of these poor experiences, these issues need to be addressed!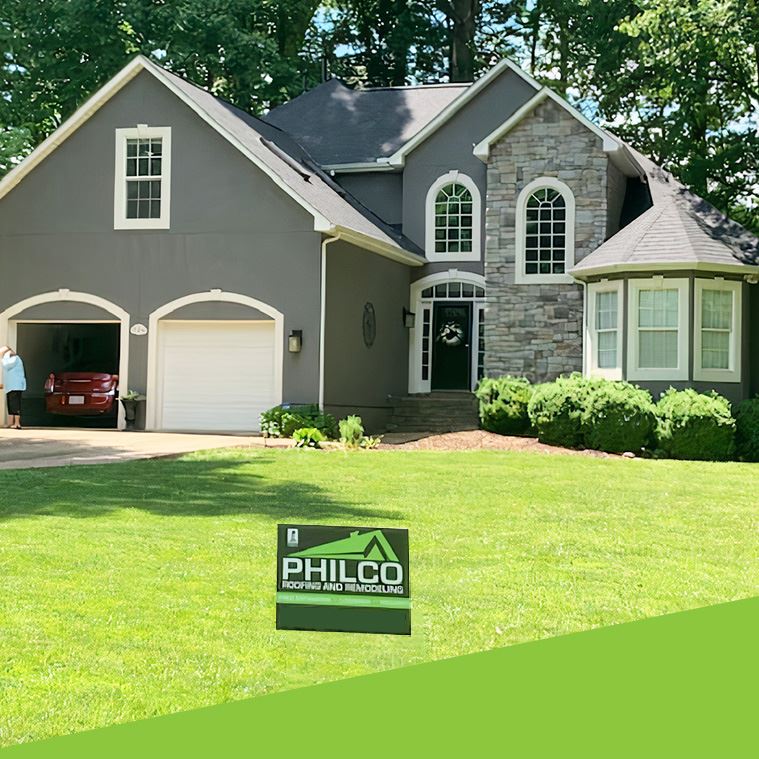 Invest in Quality
If you're ready for a change, contact our team today!
Whether you need a new roof, storm damage repair, or a kitchen upgrade, the professionals at Philco Roofing & Remodeling are ready to help. Connect with us to get a complimentary consultation for your home.
Sticking to a Schedule
Contractors are often notorious for not sticking to a schedule. Have you ever called your internet provider or a plumber and they provide you with a "four-hour window" when they'll show up? How do you plan around that? It's already inconvenient enough to deal with a leaking roof. Now you need to just sit there and wait for the contractor to eventually show up? We've even heard cases where they roofer Mooresville NC didn't even show up to the appointment!
Now, this is also assuming that you can get the roofer Mooresville NC on the phone. You could reach out to five different contractors and only one of them will answer to schedule a time. Then if you have a complication in your schedule or you wanted to follow-up on their work status, good luck getting ahold of them! We'd love to warn you to be aware of contractors who give open windows of time with little commitment at all to a schedule.
Cleanliness and Professionalism
The only reason you believe contractors to be a rough bunch of guys and gals is because they've proven themselves to be rough around the edges. We've heard stories of contractors smoking on the job (when the job is in your house), tracking in dirty shoes throughout the home, leaving messes out on your lawn, and even urinating on trash piles (for real)! We can't explain why laborers would think that these activities are permissible, but they obviously aren't.
We aren't even going into details about uniform or personal cleanliness either. More than just creating messes on your property, the guys themselves could be a mess! We know this sounds harsh and critical, but we're just stating our experiences and the stories we hear from customers. These are all REAL examples of contractors out there. We wouldn't bring up the problem if it didn't happen regularly.
Settling for Less Than
Finally, you'll also notice that contractors will cram their schedules too thick and rush to get the job done. Because of this, they settle for work that isn't totally satisfactory to their standards. Even worse, their standards were already low to begin with. It's tough as a consumer because, for a majority of roofer Mooresville NC contractors, there isn't a ton of proof. Most companies will have 10 reviews or less from customers. Plus, the reviews are very infrequent.
In today's world, you need to have tons and tons of reviews and proof to validate your work. You need to go above and beyond the "average" standard to validate that you are a legitimate resource.
Locally Owned & Operated

Being local means our team is always ready to provide timely assistance, ensuring your roofing projects progress smoothly and efficiently.

Offering Free Estimates

By reaching out to our team, not only will we provide a free estimate, but you'll gain insight into the possibilities for your home.

Committed to Building Trust

We offer warranties on both our materials and workmanship, providing you with peace of mind that you're in the hands of professionals.

Customer-Centric Approach

We've seen firsthand how important it is for our customers to have a positive experience. We provide personalized service to fit your home and budget.
We Always Make Appointments & Address Concerns
Our team at Philco Roofing & Remodeling will always reach you back within a business day for any issue. In order to let nothing drift on the job, we'll be here to ensure that all appointments and phone calls are effectively scheduled. That means we give specific appointment times to our day. There are no general time frames or "up in the air" availability. We know that you're already calling us because you're facing a headache. That's why we want to make it as easy as possible to work with us.
"Done quickly and done well!"

This is the second time I've used Philco. The first was for a roof replacement and then again after tree damage. Satisfied with both experiences. Job done quickly and well with no evidence of debris left behind.

- Kiersten S.

"Very efficient!"

I have previously used this company for a repair. They stand behind their work. When I needed a new roof several months ago, they were my choice. Very efficient, nice cleanup.

- Patti S.

"Highly recommended"

I highly recommend Philco Roofing and Remodeling. The owner, Philip, was engaged from beginning to end in developing the estimate, choosing roof colors, the installation, and a final inspection.

- Phil M.

"Great to work with!"

Philco Roofing and Remodeling did an excellent job on shingle installation and roof repair. My wife and I love our roof. Phillip was great to work with, he is very responsive and fair.

- Ken B.

"Reasonable quote!"

After a tree fell on my roof, Phil was there the next morning giving me a very reasonable quote. He works with my insurance company and a week or so later the roof and gutters were finished. Great job great cleanup. Thanks, Phil and crew.

- Matthew B.

"Highly recommend!"

Phil and crew helped me out on a couple of my investment properties, including a complete tear-off and replacement, they did a great job. Phil is very responsive and his pricing is competitive, highly recommended!

- Christopher C.

"Easy to work with!"

Philco is an excellent local company to work with. Priced right, very helpful, showed up on time and conducted the work quickly. Easy to work with, highly recommended.

- Sean F.

"Very accomodating"

On-time and professional service for gutter installation! We had painters working too and Philco's team was very accommodating to our schedule.

- Henry P.
We've Got Warranties Everywhere!
While there are certain restrictions for certain prices, we always bring peace of mind at Philco Roofing & Remodeling by providing great warranties. For the parts we install on your roof, we provide a 20-year manufacturer warranty and with our installers, we provide a 10-year workmanship warranty. That means if something goes wrong 9 years after we've done a project, we'll happily come by and take care of the issue for you.
Tried and Trusted Crews
You'll come to really enjoy the crews you have on the job. We've had the same roofer Mooresville NC crew for the past nine years and we have no intention of making replacements. They certainly don't want to work anywhere else or else they would've moved on by now! To get started working with one of the best crews out there, give us a call today.